NEC presents the SV8000 Series, a powerful pure IP or converged Hybrid network platform for superior voice communication and collaboration.
NEC SV8100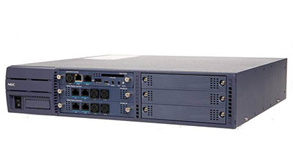 If you have a small to medium size business and plan to grow over time, the UNIVERGE SV8100 IP Communication Server is a simple and scalable solution. Itís part of our SV8000 series, which starts with the SV8100 Model SE and scales up to the enterprise-ready SV8500. The SV8100 provides converged communications Ė data, multimedia and voice Ė over one network. Thereís no need to run two sets of cables for voice and data; one cable can do it all. You can also seamlessly link up to sixteen sites together so they can share resources and features.

This robust, feature-rich solution has the highest quality voice and reliability in the market and is completely scalable to meet your communication needs now and in the future.
Our holistic approach to communication technologies, Univerge360, allows you to unite all your business IP devices, including mobiles, PDAs and soft phones.
Suitable for small to medium-sized businesses
Typical usage is 100 handsets, but can support up to 512
Built in voicemail and automatic call features
Easily access applications through simple licence activation
Full IP capability
Rack stackable chassis
NEC SV8300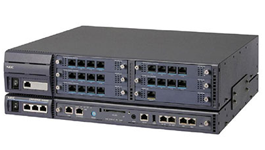 The UNIVERGE SV8300 Communications Server is a powerful enterprise communications solution that is reliable, scalable and energy-efficient. This advanced application server supports voice, unified communications and mobility solutions, and is scalable to meet the needs of growing businesses. As part of the SV8000 family of pure IP systems, the SV8300 offers medium-size businesses the latest Unified Communications, softphone, and file sharing technology, as well as the capacity to expand up to 1,500 stations. SV8300ís IP and SIP support lets your businesses expand its communications globally.

The SV8300 unifies your enterprise through high-efficiency technology, including an extensive IP feature set with support for mobile/remote workers in a flexible, secure, environmentally-friendly package.

Our advanced Unified Communications solutions are centred on the belief that communications technology must be tailored to the roles your teams perform. This turns information into knowledge, so they can make informed decisions faster. As a result, your business becomes more efficient, responsive and productive.
Supports up to 1536 handsets and 512 carrier services
Full IP capability with a migration path to support both traditional telephony and pure IP environments
Perfect for multi-site businesses
Scalable for a growing business
Diverse features and applications that increase productivity and efficiency
Open standards and Open Application interface Ė SIP/XML
Increase customer satisfaction and lower expenses
Support for green initiatives
Seamless networking and business continuity
Enhanced centralized management
Investment protection
NEC SC 8500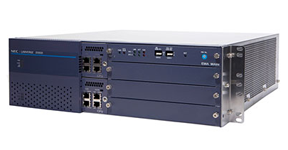 The UNIVERGE SV8500 is a powerful enterprise communications solution capable of supporting up to 6,000 endpoints in a single system. Reliable, scalable and energy-efficient, itís an advanced application server that supports voice, unified communications and mobility solutions for tens of thousands of users.

Designed to easily and efficiently scale, the SV8500 meets the needs of the largest enterprises, supporting up to 192,000 ports in a networked environment.
Secure end-to-end communication
Open standards providing an advanced communication platform
Integrates with current IT infrastructure
Complies with green initiatives
As a part of NECís UNIVERGE360 commitment to put people in the centre of communications, the SV8500 brings your organisation together using the highly efficient technology large businesses need.
This is the leading IP communications server for regional and global expansion, worker mobility and environmental responsibility. It offers an extensive IP feature set in a flexible, scalable and highly secure package.