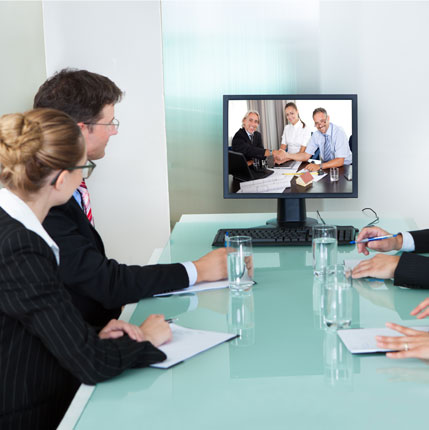 Cisco offers a telepresence system for everyone, everywhere. Their diverse range of endpoints provide rich, face-to-face collaborative experiences that deliver the "power of in-person." From the mobile worker to the desktop, to team collaboration rooms, to the executive boardroom and more… it's easy to see how productive you can be.
Multipurpose Experience / Boardroom Solutions
Multipurpose team telepresence systems are ideal for turning meeting rooms of all sizes into telepresence rooms. The systems are fully interoperable with standards-based video phones, PC-based video solutions, or third-party telepresence systems. Your teams can collaborate more productively with high-definition telepresence systems that combine excellent user experience with true-to-life quality for rich interaction.
Executive Solutions
Personal Telepresence/Executive Solutions brings the benefits of immediate face-to-face communication to the desk or home office. With desktop appliances and mobile video solutions, there's a telepresence solution for every personal workspace.
Video Solutions
In your world, it is all about the power and flexibility to design your own system or bring your customer's vision to life. Cisco's line of industry-leading video codecs is designed to be tailored to your individual environment and requirements. Quality is a constant with the highest level of video and audio.